Scots are known for a lot of things, some we are proud of, others not so much. But if we are to talk about pride, I guess nothing makes us prouder and also experience a mouth-watering episode instantly, then our bakery products.
I seriously doubt there are many nations in the world as much in love in baked products as we are. I can tell you if you're a Scot by what you used to have when you were a kid for breakfast, lunch, and dinner. All kinds of bread should be on your list, as well as biscuits and cakes. We have a sweet tooth, and this shows in what kind of baked goods we favor. Our mothers and grandmothers must be the best in the whole world, seeing what kind of sweet treats they can bake.
I am talking about everything, and simply because I love everything and I want everyone who happens to enter my bakery to have a taste of real Scotland. I love shortbreads, ginger bread, any fruit cake you can think of, scones, pancakes, oatcakes, black buns, Clootie dumplings and many, many others. Seriously, what's not to like about Scottish baked goods? Even the type that is manufactured, like Lees snowballs and Tunnock caramel wafers is to die for.
And then, like the list would not be comprehensible enough, we have Scottish baked goods that are specific to certain areas. The Forfar Bridie is famous worldwide, and the best you can have is, of course, the one made in Forfar. This recipe has a history of over 150 years, and it is said to have been a fixture at weddings. The people in Forfar love their bridies, since even the football team has a bridie as their mascot.
I should also tell you about another regional favorite: Selkirk bannocks. In case you are a Scot, you most probably know very well that scones and bannocks are practically the same thing, and if you cut a bannock in wedges, you just call those scones. I love my Selkirk bannocks with plenty of raisins, and if you ever travel to their place of origin, you will notice that people here are not at all skimpy when it comes to putting as many of these as possible.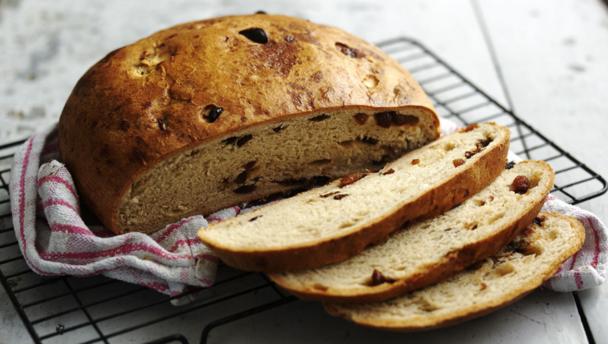 So, what should you know about Scottish baked goods most and foremost? Off the top of my head, I'd say that it does not matter where you choose to travel when you get to Scotland; you will be welcomed with dozens of baked varieties, both sweet and savory, that you may just have a hard time choosing. I also strongly suggest that you do not consider going on a diet when you travel to Scotland; you will only end up sabotaging yourself.